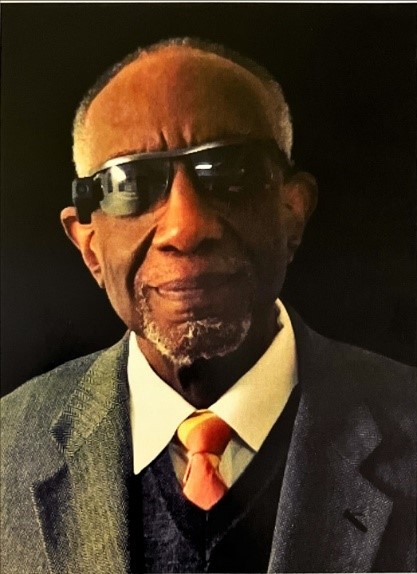 Dr. Joseph Granderson was a native New Yorker. He had a wife, Drenna, and three children, Alexandria, Warren, and Joe Jr. He was a well-respected attending staff physician. His passion for public health flourished when serving his country as a Medical Officer in the U.S. Public Health Service. One of his greatest accomplishments, of which there were many, was being named Chief of Pulmonary Medicine and Director of Service at North General Hospital.
Dr. Joseph Granderson, or Joe, joined WCB a few years back. Maria Samuels, Immediate Past President of WCBNY recollects how he contributed to the organization:
"Dr. Joseph Granderson is a genuinely great member of the Westchester Council of the Blind; always willing to give the much-needed extra that went above and beyond and was often the first to volunteer his time and effort. He served as a Board Member and represented us at statewide meetings such as the 2019 convention and local events such as the County's Disabilities Access and Functional Needs Committee. Joe often represented WCBNY as he visited nursing homes to teach about living with blindness and talk about his personal experience. He recently volunteered to be the rich, smooth voice in the statewide campaign video for diversity. But most of all, he is appreciated for his patience, intelligence, willingness to share information, and sense of humor. He is a true example of what WCBNY is all about. He is a member of our group and a dear friend. We are richer in life for knowing him."
As noted above, Joe was a very active board member, even when he was still new to the organization. The many outreach activities outlined above helped raise the status of WCB by ensuring representation on county boards. His outreach work to nursing homes helped to improve the lives of people living in those facilities by educating them of all the services and technology out there and how with the right support and services, some of them could work on moving back into the community or simply access technologies that could improve their quality of life while in the nursing home. This kind of outreach is exactly what ACBNY stands for.
Joe also helped grow the organization by recruiting new members. Among those people were Rodney Stanford and Martin Cahill, WCB's President and Vice President.
Rodney reflects on how Joe contributed to the organization:
"Joe was such a supporter of the organization. He not only befriended all of us, but he was a believer in our mission and a tireless worker on our behalf. …He was the person who told Martin and me about the group. He invited us and encouraged us to join. And the very last thing I did with Joe was to work with him in his role as chair of the nominating committee to help organize the slate of candidates for the election of incoming leadership… …He did a tremendous job as a board member, representing us at the state level, as a delegate and a committee member, working on our behalf locally, and really as a friend and mentor to many of those in leadership. His presence in our organization will be greatly missed."